Mindfulness for the Bible-Believing Christian
March 17, 2022 @ 6:00 pm

-

8:00 pm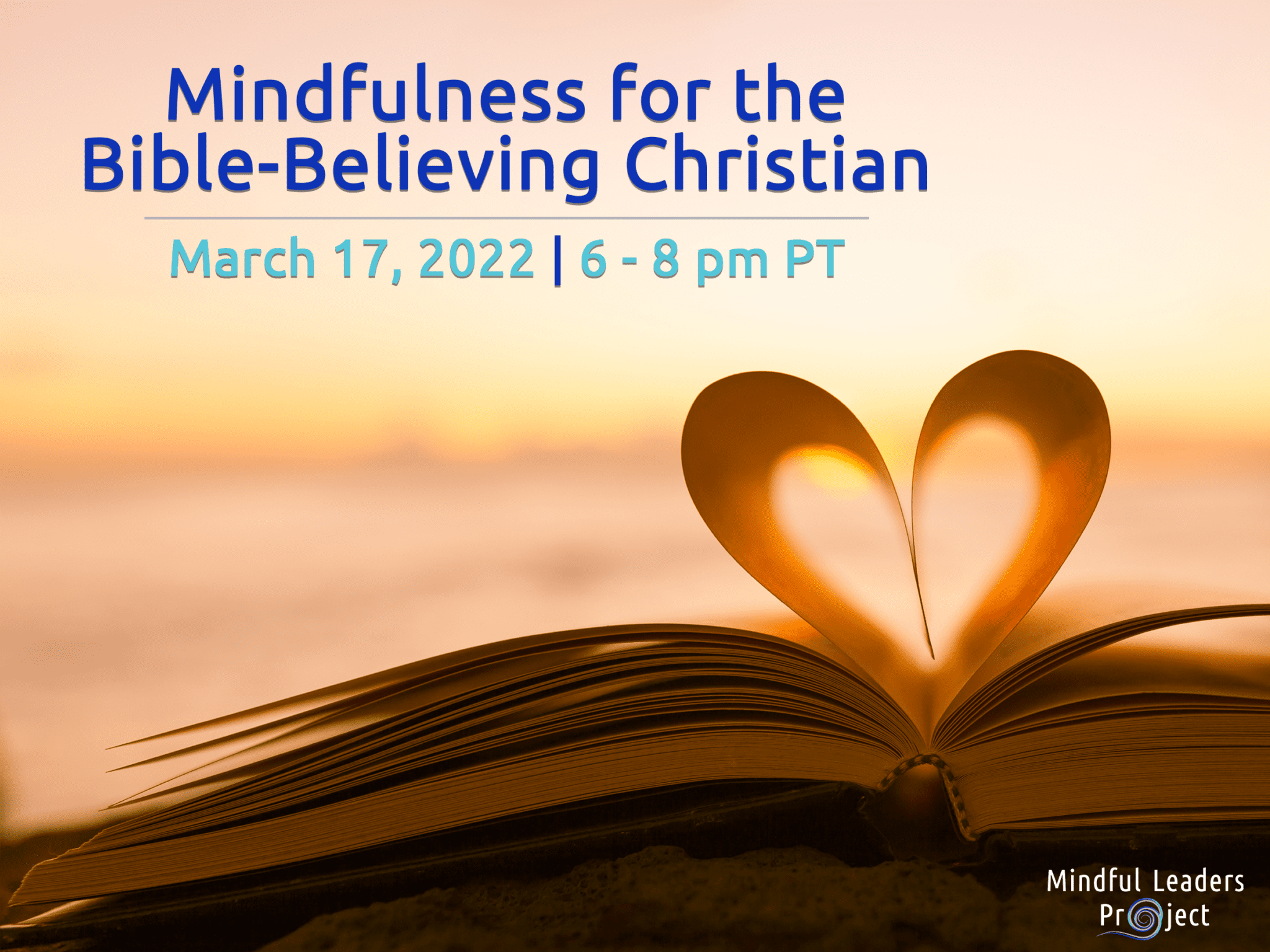 Current research shows the benefits of mindfulness, breathwork, yoga, and other forms of holistic wellness practices. From decreased stress and anxiety, increased empathy and compassion, to improved heart rate variability and focus for learning, these practices have the built-in capacity to move the needle on our personal and collective sense of well-being. In spite of the significant benefits, many Christians are hesitant to engage in breathwork or mindfulness practices out of concern for acting against their religious beliefs and teachings.
Please join me on March 17th at 6:00 pm PT as we explore this important issue. Together, we'll examine the science and practice of mindfulness and breathwork. Most importantly, we will explore how bible-believing Christians can benefit in ways that align with their beliefs.
During this season of heightened stress and anxiety, we all need help accessing tools that can offer us a greater sense of well-being. I hope to see you virtually with your bible, notebook, pen, a glass of water, and an open mind.