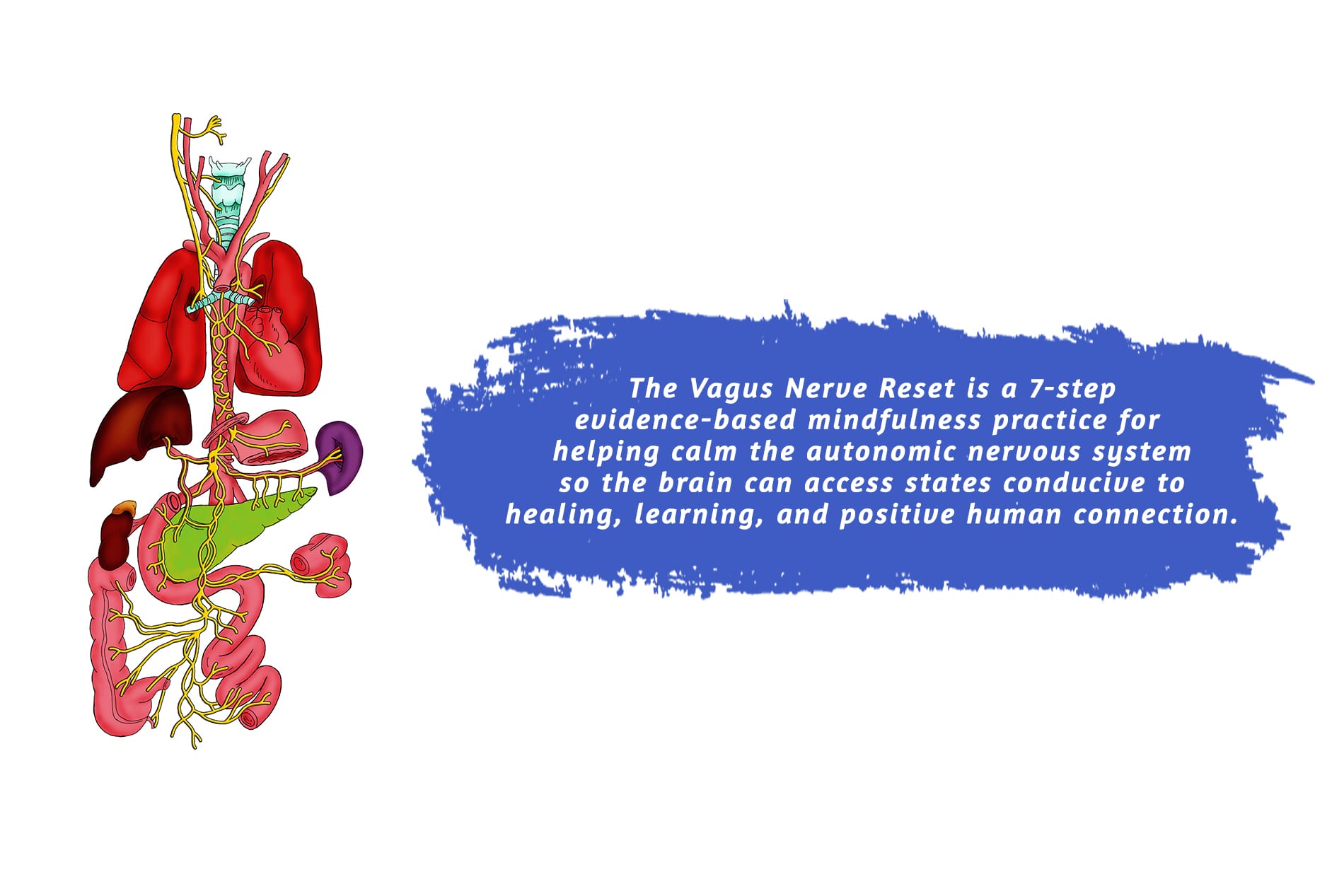 (available inside the new Mindful Leaders Project App) 

If you are a helping professional, parent, student, or leader looking for a practice that can support your overall well-being, consider joining our community of mindful leaders who are reporting: 
reduced anxiety

improved sleep, digestion, and physical well-being

enhanced connection with loved ones and co-workers

increased focus and concentration

expanded patience and capacity to provide calm support for children experiencing dysregulation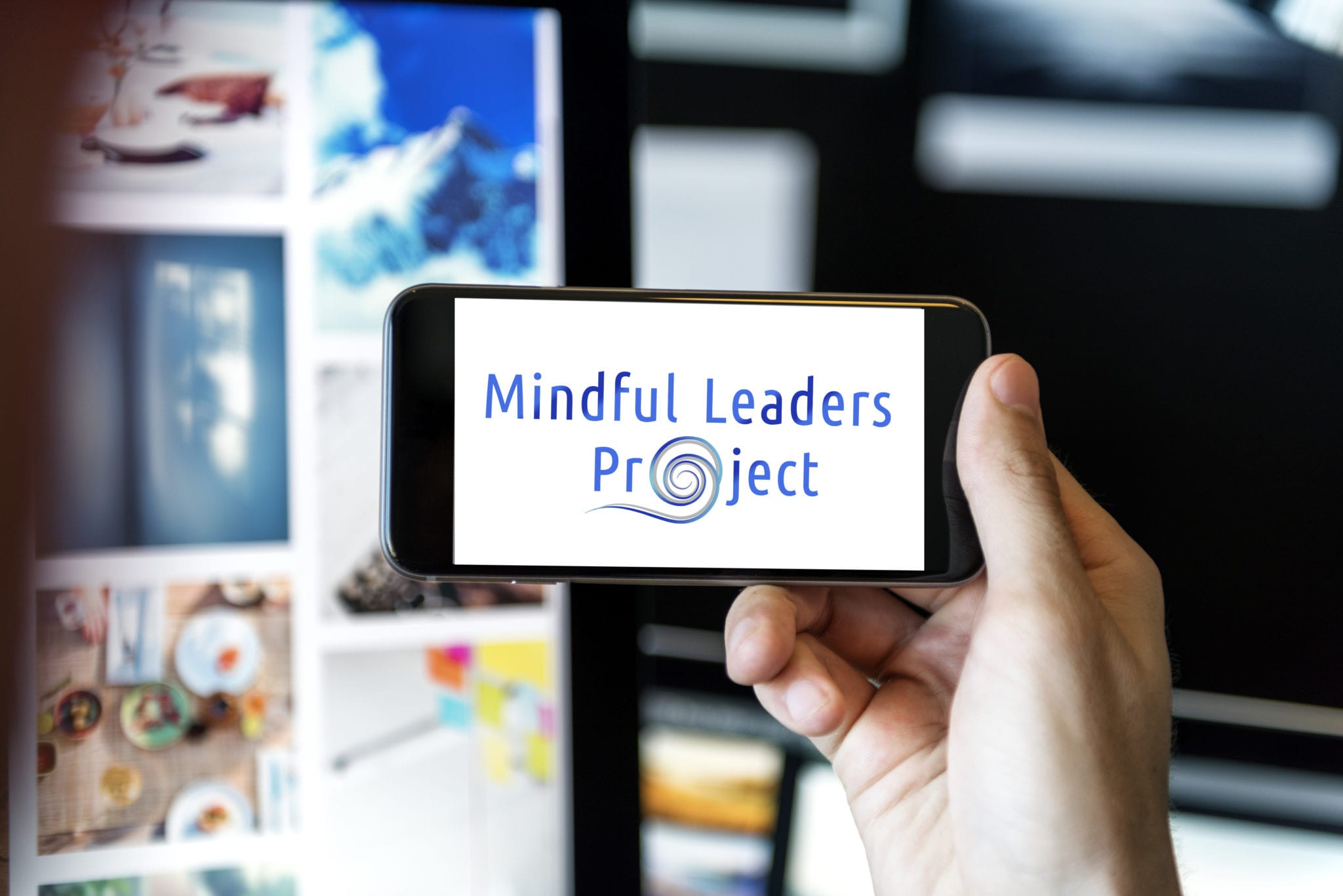 The Vagus Nerve Reset (VNR) is a mindfulness practice built on existing mindfulness and mind-body research, which has demonstrated the effects of the human capacity to use mind, breath, and visualization to direct states of well-being and balance within one's body. Each individual step in this practice can positively affect health, mood, and overall well-being.
This 7-step practice is accelerating results for mindful leaders in education, social work, and other helping professions. 
The VNR offers a non-clinical approach to self-care and well-being for helping professionals and leaders. This practice allows those on the front lines of care to be appropriately activated to address the challenging situations they face daily, and then "reset" and come back to a place of calm balance, so they can continue to live and serve with a grounded, settled nervous system. 
We look forward to hearing how this practice supports your well-being.
What People are Saying about the VNR
"I've worked closely with Dr. Niki and experienced the power of her methods over the past three years. It was about a month ago that I came down with a severe flu and strep throat, and one of Niki's team members recommended the new Vagus Nerve Reset. I laid on the couch and listened to the recording for about 10 minutes and then trailed off into the most peaceful rest I have ever experienced. I woke an hour later and felt completely re-energized. My symptoms were present but the intensity was incredibly minimized. I immediately purchased the reset and have used it every day since. My husband and daughter are both now using the reset daily; and as it is shifting the way we start and end our days, I am beyond grateful for this incredible tool that instantly stabilizes my systems and quickly brings me to balance."
Ciara Gutierrez
Esthetician | Wife | Mom
"I have found that practicing mindfulness creates an instant sense of calm, giving me the feeling that I can attempt whatever stressful stimulus I'm facing. Regardless of my current levels of anxiety, resetting my vagus nerve really allows my mind to function so much more efficiently, peacefully, and with a healthy strength from within." 
Autumn Rufus
High School Music Teacher
"There are times in my day when I'm being pulled in many directions at once. Having easy access to a guided practice that helps me control my breathing helps me to have a sense of control in situations where everything around me can feel so out of control."
Marla Yukelson
School Administrator
"The Vagus Nerve Reset has become an essential part of my daily routine. In the morning, it helps me to collect my energy and approach the day with focus and clarity. At the end of the day, it helps to release any stress and empathic energy picked up from my students, colleagues, and loved ones to allow me to ground and center for better rest. With the VNR, I approach even the most chaotic days from a more balanced state of mind and spirit. I highly recommend it!"
Kelsey Moss
Assistant Professor, University of Southern California
"About two years ago, I was thinking about leaving the teaching profession, and then I found this VNR practice. Practicing mindfulness and self-care strategies has given me a renewed energy and joy that I bring to my daily life. Thank you for everything you have brought into my life!"
Denise Thompson
Teacher, San Bernardino City Unified